Start learning
In Partnership: WWOTC and Sentinel Institute

Training Partners

World Water Operator Training Company and Sentinel Institute for Cybersecurity have partnered to bring you valuable professional development training focused on Cybersecurity.

Cybersecurity for Water Operators?

Cybersecurity is important for water operators as everyone who interact with company computer systems has a role in securing those systems and helping to prevent a breach or the loss of important data.

Online Training

Sentinel Institute's Cybersecurity for Everyone online course is a high quality video based online course that teaches learners the essential skills for protecting their personal and work cybersecurity. It covers essential topics like: cybersecurity is everyone's responsibility, social engineering (the human side of cyber crime, protecting against scams, protecting against high tech attacks, cybersecurity recommendations and cyber-incident response planning.

Certification
Learners who finish the training will be awarded a OJT Certificate for 4 hours of training from WWOTC and the certificate: Certified Cybersecurity OPSEC Practitioner with Cyber-Incident Response Planning from Sentinel Institute for Cybersecurity.
About

Cybersecurity for Everyone

Cybersecurity for Everyone is designed for the largest possible audience of learners. It will provide learners with a strong foundational knowledge which will drastically increase their personal and professional cybersecurity abilities. The course is broken down into six units:

Unit 1: Cybersecurity is everyone's responsibility
Unit 2: Social Engineering Attacks and Defence
Unit 3: Protecting Against Scams and Fraud
Unit 4: High Tech Attacks and Defence
Unit 5: Securing Personal and Organizational Cybersecurity
Unit 6: Cyber-Incident Response Planning and Recovery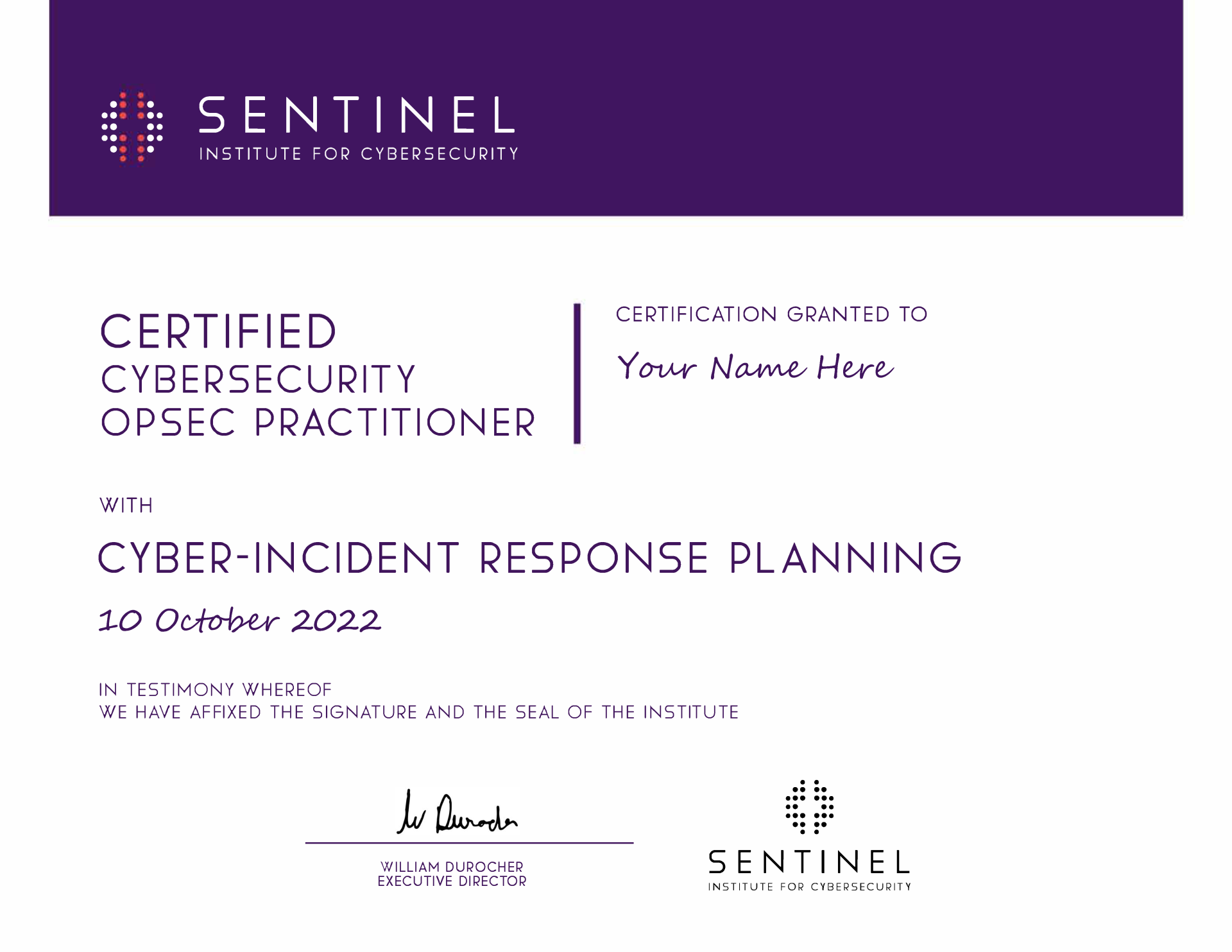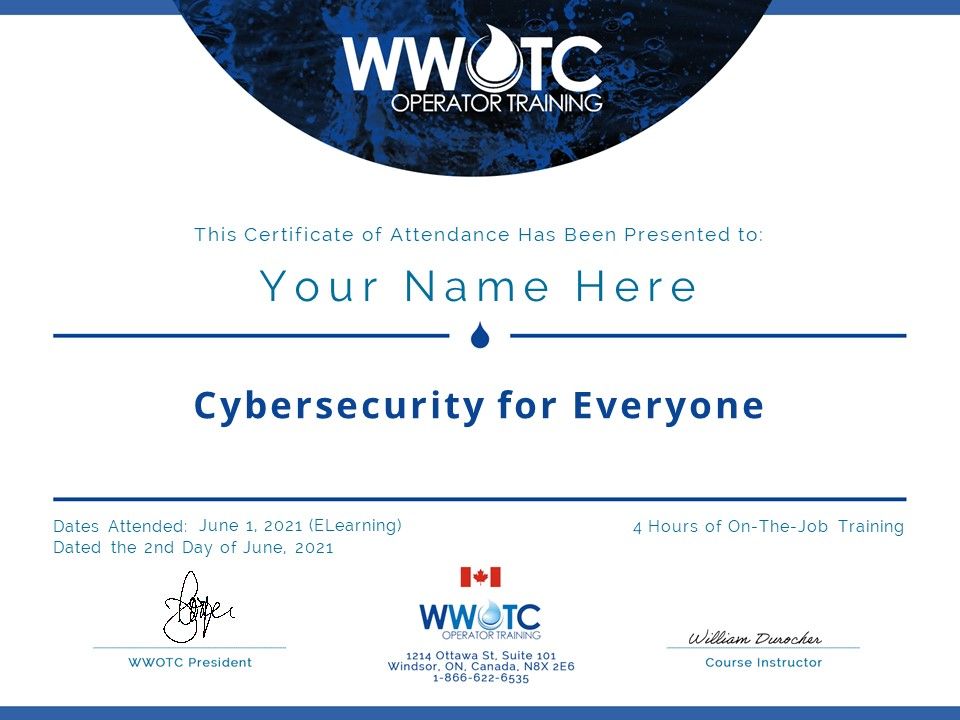 3 Minute Course Overview Video

Courses
Cybersecurity for Everyone
\Learnworlds\Codeneurons\Pages\ZoneRenderers\CourseCards
Get started
Let us introduce our school
The Canada – NL Job Grant is an employer-driven, cost-sharing program that helps employers to invest in training for their existing and future employees.

The grant provides eligible employers up to a maximum of $10,000 per year towards training an existing or new employee. The employer contributes one-third to the cost of training making our course only $100 per person out of pocket.

Employee wages for the training period are also refundable for companies under 50 people.
Want help in applying, let us know at sales@sentinelinstitute.ca

Created with